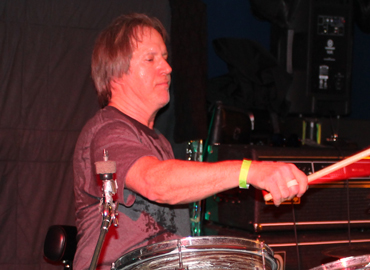 Brad
Drummer Brad joined Planet D in 2011. He grew up listening to rock and Motown. Initially influenced by Ringo Starr, Mickey Dolenz, Charley Watts and others, he honed his skills in marching band and high school rock bands. Talented and high-energy, Brad is the hardest working guy on the Planet.
VOCALS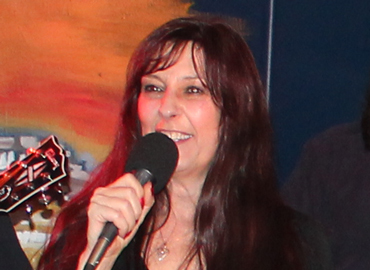 Debbie Cogar
Growing up in Detroit, Debbie was raised on Disney classics and Hollywood musicals, and was especially enamored with Shirley Temple. A shy child with no musical training, she nevertheless enjoyed "performing" for family and friends, never knowing this would lead to fronting a Classic Rock band.
VOCALS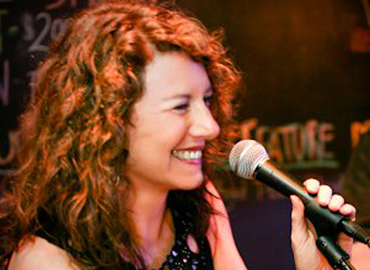 Marita Boehman
Marita has been picking out harmonies since she first heard the Beatles as a child. She led an acoustic trio in Pennsylvania before returning to Michigan, landing on Planet D in the fall of 2015. Her unique voice on lead and smooth harmonies lend an extra dimension to the band.
BASS-VOCALS
Dee Baxter
Dee Baxter, a founding member, is an accomplished musician for whom music is a lifelong passion. He plays keys and bass in a Rush tribute band and also knows mandolin and fiddle. For Planet D, he provides a solid bass line, high background vocals, leads, and Classic Rock Trivia answers.
KEYBOARDS-GUITAR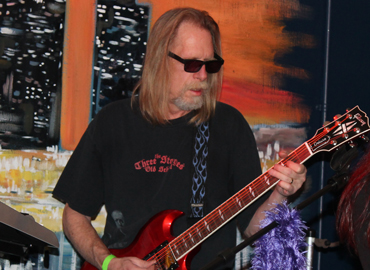 Duane Cogar
Starting at the age of 7 with an accordion, Duane pursued music throughout his youth. Following up with the piano, the organ and finally the guitar. Since forming Planet D in 2010, he continues to pursue his passion of making the best music possible and having the best of times with the band.
GUITAR-VOCALS
John Bugajski
Guitarist John Bugajski is a down-to-earth type of guy who has taught guitar, run sound boards, and played guitar in numerous acoustic, rock, and even New Age Christian groups. He joined Planet D in early 2014, bringing not only skill, but also a great sense of humor to the band.